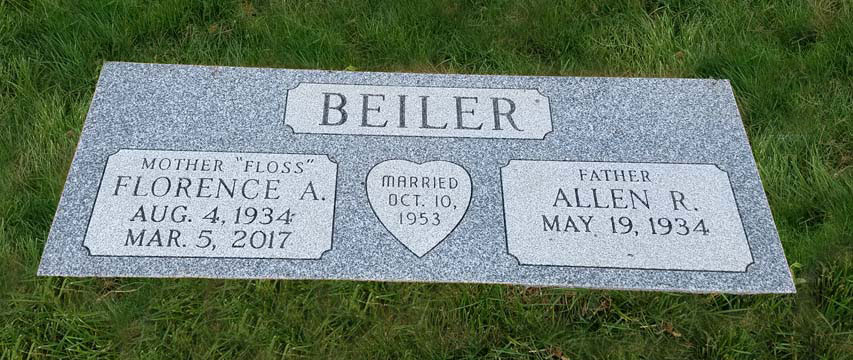 Flush & Bevel Markers
A bevel marker is a low marker, with a slightly tilted face. Flush markers set flat with the ground.
For various reasons, there are times when simple is better. Perhaps your family plot has a large stone with family name on it and individual graves are marked with smaller markers. Perhaps your plot is in a cemetery or section that mandates a flush marker. Whatever the reason, Delp Monument can help you in a professional, affordable manner.